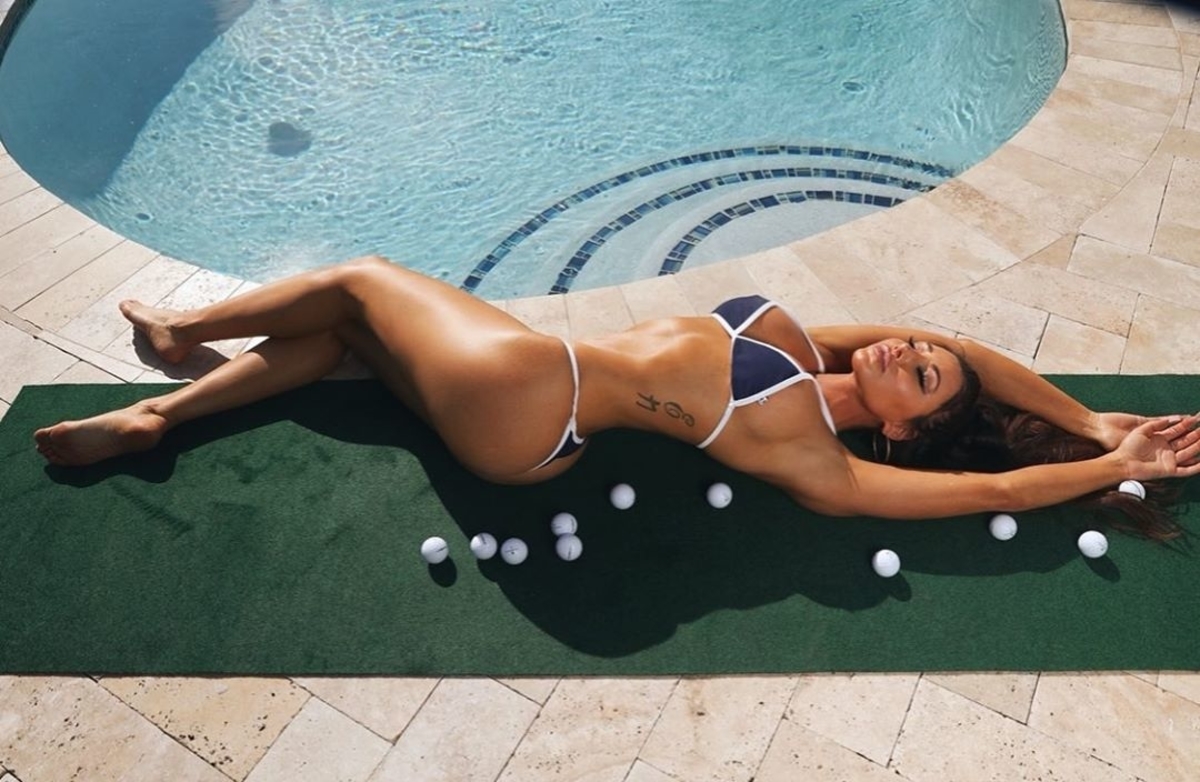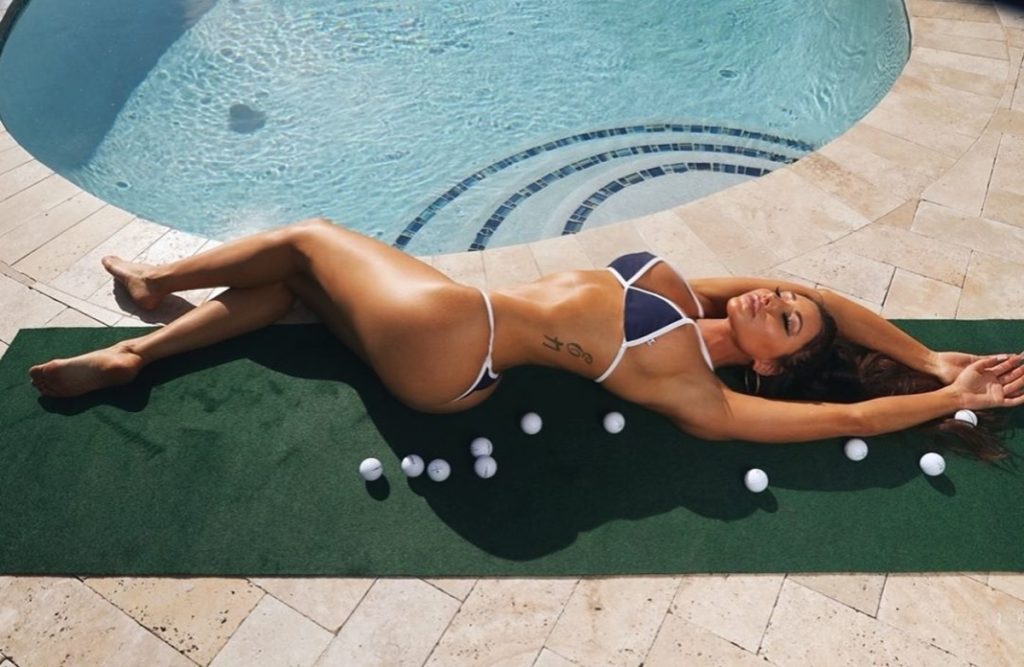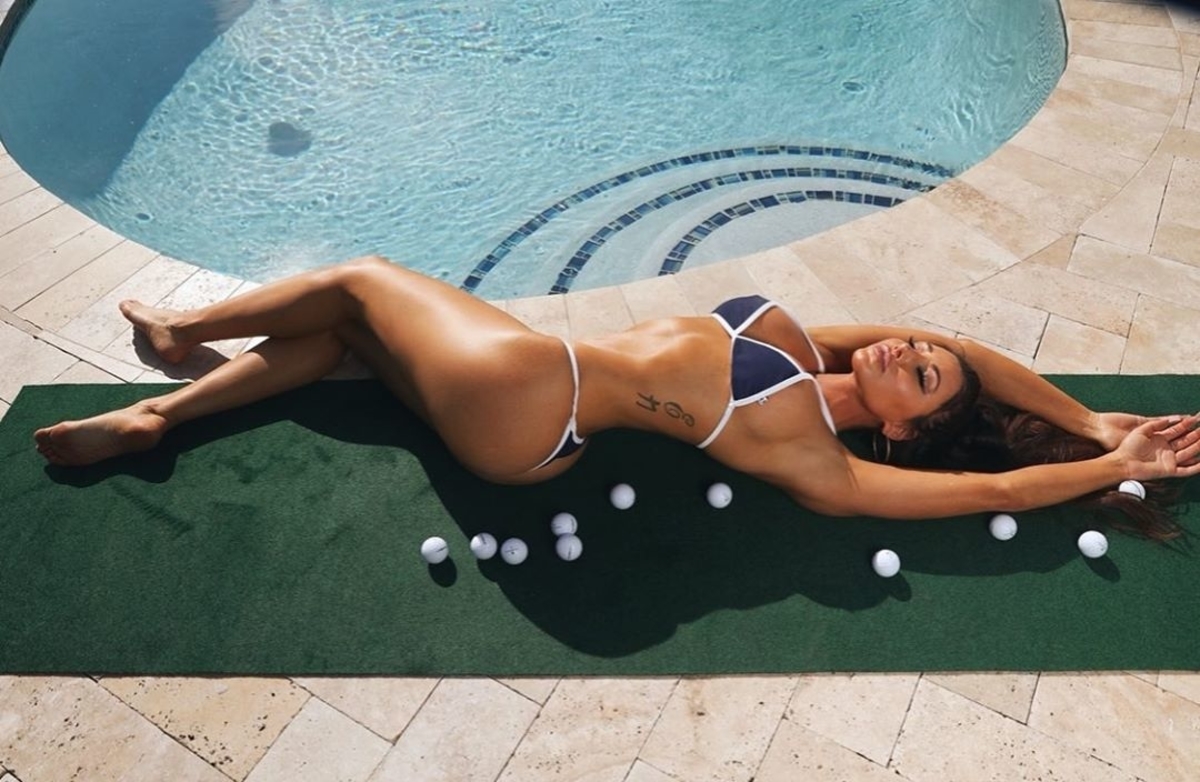 Who are the hottest female golfers right now?
Golf is a pretty tricky sport, and in most parts of the world, it is also considered 'a sport for the elite.' While this may not be far from the truth, golfers require a lot of concentration and focus throughout their game.
Who would have thought then that, even with the level of focus needed to be a golfer, some females who participate in this sport still find time to be very 'hot.'
True, it may be coming to you as a shocker right now, but in reality, there are some very hot females golfers you would be glad you met. Let's meet them right away, shall we?
The Hottest Female Golfers Right Now
1. Cheyenne Woods
Age: 30 years
Height: 175 centimeters
Nationality: American, from Arizona
Why is she hot? This beautiful and very talented golfer is the niece of Tiger woods and has been a sportsman since high school.
Even in her college days, she also won numerous tournaments that speak of her excellent skills in this area. She is worth over a million USD as a result of her numerous sponsors.
A glance through her love life shows that she has fallen head over heels with Aaron Hick who's another incredible sportsman.
2. Lucy Robson
Age: 25 years
Height: 160 centimeters
Nationality: British, from London
Why is she hot? This alluring and incredibly focused golfer is worth over one million USD. She has finished her college studies and is totally into golfing. Although she is a fitness trainer, she keeps her attention and focus on being a golf star.
She currently resides in Florida, and records show that even in her college days at the University of South Florida, this damsel had begun to make her mark.
Concerning her love life, Lucy is single and gives her 100% concentration on the games.
3. Paige Spiranac
Age: 27 years
Height: 170 centimeters
Nationality: American, from Arizona
Why is she hot? This impeccably gorgeous American sports star is very famous on social media. She is one of the hottest women in golf.
From her early childhood, she has been very passionate about sports_ gymnastics specifically. But after she broke her knee twice, she reconsidered her stand and chose golf instead.
Because of her dedication to the game at high school, she won a golf scholarship to the University of Arizona, where she also proved her worth out on the course once again.
She was once a professional golfer in 2015, but she does not play professional golf anymore. She has rather become an active promoter of certain golf clubs and golf apps.
A little peep into her love life shows she is already taken. She is married to Steven Tinoco, an ex base ballplayer.
4. Blair O Neal
Age: 39 years
Height: 169 centimeters
Nationality: American, from Macomb
Why is she hot? Blair is not only striking in her beauty, but she is also a lot of things. Some of which are: an athlete, a mom, a Television Star, a model e.t.c
Blair studied at the Arizona State University on a golf scholarship she earned by winning the women's Arizona State golf championship.
For the four years she studied at the college, she participated yearly in golf competitions and won the NCCA women's long drive championship twice.
She had an impressive professional golf career for ten years before she had a foot injury. Currently, though, she models and hosts some golf shows on TV.
Blair is married to Jeff Keiser, and they have a son together.
5. Sharmila Nicolette
Age: 29 years
Height: 181 centimeters
Nationality: Indian, from Bangalore
Why is she hot? This Indian wonder is a wrap of many talents. In just four years, she won both ' The Lady Golfer of The Year' and ' Player of The Year' awards.
Shamz, or Nico, as she is popularly called, began her career as a golfer since she was eleven and won her first tournament at fifteen.
At eighteen, she began her professional golf career and has never failed to amaze her fans through her skillful displays on the golf course.
6. Anna Rawson
Age: 39 years
Height: 138 Centimeters
Nationality: Australian, from Adelaide
Why is she hot? This Australian golfer won the South Australian, Victorian Junior, and Jack Newton International Junior Classic Championships.
She began her professional golfing career sixteen years ago while she has been into modeling since she was sixteen years old. She also recently acquired a master's degree in business administration.
Excerpts from her love life say she is happily married to Ted Chervin.
7. Lily Muni He
Age: 21 years
Height: 163 Centimeters
Nationality: Chinese
Why is she hot? Lily had been playing golf since she was six. She has also won some awards to her name. According to estimates, she is worth over a hundred thousand U.S Dollars.
Although she is a born Chinese, she now resides in Los Angeles and has, since her debut in 2019, been a star on the course.
Lily says she became interested in golf due to her dad; he was a golf player too. Therefore, Lily says she grew up on the course.
As far as information suggests, Lily is single.
8. Belen Mozo
Age: 32 years
Height: 170 centimeters
Nationality: Spain
Why is she hot? About fourteen years ago, Belen was the British ladies' armature golf champion and Girl's Armature champion. This was quite a feat because, since 1972, no one had been able to win both titles in the same year.
She went further and took up golfing as a career ten years ago after she finished college. However, last year she retired from the course because of a persisting hip injury that has refused to heal.
She is worth over half a million USD, and although she has retired off golfing, her achievements will remain throughout history.
She is married to Robert Maksound, another very talented athlete.
9. Holly Sonders
Age: 33 years
Height: 178 Centimeters
Nationality: American, from Ohio
Why is she hot? This beautiful and flawlessly charming golfer is a ton of talent. Her beautiful face and curvy body are not all there is to this impeccable damsel.
From childhood, her passion for golf was stirred by her mother. This made her win her first tournament at seven. Even through college, she participated actively in golf.
But when she became twenty, she underwent a knee surgery that seemed to say she could no more pursue her dream of becoming a professional golfer.
Undefeated, she channeled her passion for journalism and TV reporting that centered on golfing. Hence little wonder that her net worth is the greatest on this list. She is worth over seven million USD.
And even though she is no longer an active participant on the course, Holly Sonders is still one of the hottest female golfers.
Holly is married to Erik Ksuelias.
10. Michelle Wie
Age: 30 years
Height: 185 Centimeters
Nationality: American, from Hawaii
Why is she hot? Wie is one of the hottest women in golf who has won about five different major awards, which makes her very popular on social media and earned her numerous followers.
Some of her awards include 2nd place LPGA Championship 2005, T3 women's British Open 2005, T37 Evian Championship of 2013, 2nd place ANA inspiration of 2014 e.t.c
Wie began playing golf since she was four, and in the year 2000, when she became ten years old, she not only qualified as the youngest LPGA player but also passed for the US women Armature Public links Champion.
On the love side of things, last year, Wie got married to Jonnie West, head of Golden State basketball operations. They have a cute daughter together.
ALSO SEE: Top-12 Hottest WNBA Players 2020
---
Who would have made the list of your hottest female golfers? Please feel free to share your thoughts in our comments section below.
ABOUT US
Topsporter presents the fascinating and mind-blowing stories about sports, rules of sports and biography facts of sports stars from their childhood to date.